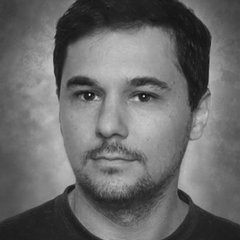 ricardo manso
Sculptor, illustrator and 3D artist
Lisbon, Portugal
Summary
Master in Public Sculpture from the Faculty of Fine Arts, University of Lisbon in 2012, finished
my degree in Fine Arts - Sculpture, at the same institution in 2005.
I attended several courses of sculpture, film animation, image production, as well as 3D modelling.
I made my training in Maya, ZBrush and Photoshop on Odd School Lisbon 2012, 2013.
Skills
Sculpting
Digital Sculpting
Traditional Art
Drawing
Illustration
Cartooning
Character Modeling
3D Modeling
Software proficiency